Pictures of the Purdue Campus
---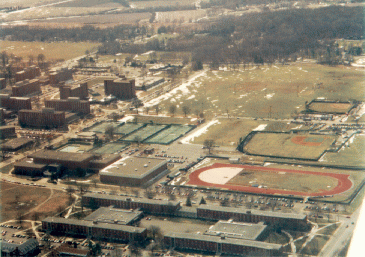 This is a shot of the residential end of Purdue's campus. The Corec and Intramural Athletic Fields are in the center of the shot, with dorms along the left and bottom edges of the picture. This was taken while on Right Downwind for Runway 23 of the Purdue Airport (LAF).

---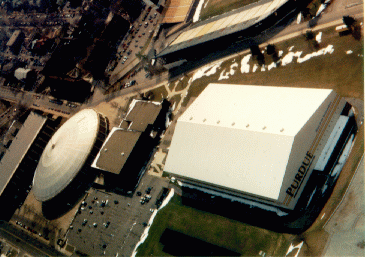 This vertigo inducing shot was taken out the starboard side window as we went around the pattern (I think we were downwind to base here, but I'll have to check the map to be sure. I was busy flying the plane, while someone else watched the scenery). The Athletic Training Facility, Mackey Arena and part of Ross-Ade Stadium are visable.

---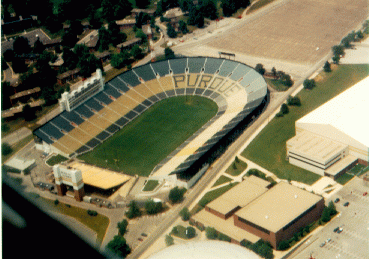 Ross-Ade Stadium from a different perspective. This shot was taken on a different flight.

---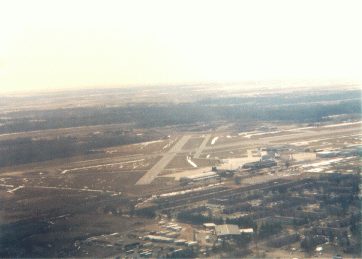 This is the view on final approach to Runway 23, Lafayette. All the photos in this spread were taken by passengers while I was flying.

---
Return to My Homepage.
---
(jac@panix.com)